...and those pines are dropping a ton of pollen on this town, lemme tell ya. Still, the gloriousness of all these blooming trees, shrubs and flowers keeps me from complaining about the yellow powder.

Random observations from my time spent in the homeland:

*Seeing all the UGA faithful out in full force...nary a University of Tennessee shirt, bumper sticker or flag in sight. It's pure joy, my friends. Go000000000 DAWGS...sic 'em...woof-woof-woof-woof!




*The sudden musical urge that strikes the moment my vehicle crosses the state line: REM, Indigo Girls, Widespread Panic, Otis Redding, Ray Charles, Gladys Knight, Drivin' n' Cryin', Trisha Yearwood, The Allman Brothers and The B-52's. Yep, we've produced a lot of fine musical talent from our neck of the woods.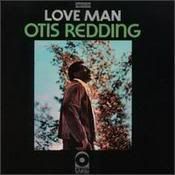 *Reminders that GA is still a Red State...haven't seen the first Obama or Hilary bumper sticker or yard sign all week. I have, however, seen many for Romney, Huckabee and McCain. (Though sadly, some folks must not have caught the press conferences of Rom & Huck bowing out.)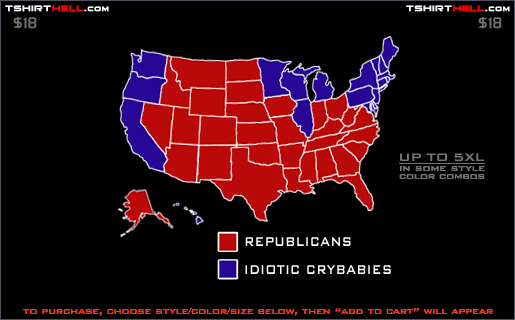 *Visiting my alma mater, Warner Robins High School, makes me feel rather old. It's changed, and yet it still seems the same. And I'm proud to say that outside of the Class of 1993, (woo-woo!) we have some famous classmates out in the world, including Sonny Perdue, the governor of Georgia! But who's famouser than Vicki,
Tori, or Kelly? (Blogging buds, fellow '93 grads!)





*I'm 33 years old, a wife and mother, and have lived away from home since 1996, and yet my mother must hold to the belief that I'm 16 and still in need of her parenting skills, aka meddling. Any phone call I take or make is invariably followed by her desire to know, "Who are you talking to?" or "Who called here?" You want the list...let's see...Michelle, Jennifer, Scotty, Shannon, Kim, Lisa, Ann, Scott Sr., Mandy and Lauren. Oh, and only 2 of these people actually live in Warner Robins, although Jennifer is close by in Jackson...and these 3 gals were bridesmaids in my wedding, so they kinda have to call when I'm located at the Briarcliff Road residence! Does this answer your prodding, Mama? I LOVE YOU!









*The availability of good barbeque makes me very happy. For some odd reason I simply do not understand, southwest Virginia (and northeast Tennesse, for that matter) have not received the memo on how to properly cook barbequed pork & beef, or the traditional items that accompany it in a meal. (Beans of any kind, corn, slaw, cornbread, etc.) Here in Middle Georgia the stuff is available en masse, which means goody-goody delight for my mouth & stomach. And before all you Texans or Carolinians go postal on me, I'm not saying Georgian barbeque is the best on earth...I'm merely pointing out the fact that restaurants in my neck of the woods (that are few and far between) have a lot to learn about this delicacy.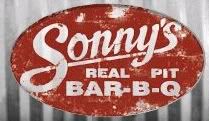 *Finally, Thomas Wolfe was way wrong. You can go home again. Yes, my hometown has changed in the 12 years since I've been gone...some of it is for the better...thanks for taking up residence Target, Starbucks, and Books-A-Million! Some change is for the ever-expanding & seemingly daily population growth...Warner Robins natives, remember when we had about 8 primary schools, 4 junior highs and 2 high schools? Now there's a million of each--ok, not really, but I swear there's an elementary school near every major intersection in the Houston County limits! And some change is for the worst...I drove by Commercial Circle today and mourned the loss of the actual circle...most of the buildings are gone, and do I even have to mention that that side of town is almost ghetto-fied? Oh, and they've pimped out the library in an apparent effort to make it all modern and visually appealing. Um...WR powers-that-be...you failed! And is Donald Walker still mayor?
I love my hometown...it's my roots, my heritage, my past (insert shudder here!), and still my present. Though Lee County, Virginia is my home, Warner Robins, Georgia will always be my hometown. I'm rather thankful for that, and that I can go home again and again.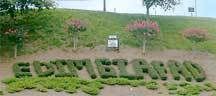 (You get 1000 points if you know what the above letters stand for. Of course, Middle Georgians are excluded from participating in this portion of the blog! No points for cheating!)