Do you know what a four day headache does to me? A misery-inducing, pounding headache?

It keeps me from my family.
It keeps me from my church.
It keeps me from blogging.
It keeps me from reading blogs.
It keeps me from fasting & praying for a better New Moon. (Dakota Fanning as Jane? Eh...)



It keeps me from praying for Kat's husband.
It keeps from hanging out at the newest blog on the block, Sussing Out Lost.
It keeps me from cleaning my house in preparation for Libbey's birthday party.
It keeps me from learning that my Jason has an Audi commercial which will air during the Super Bowl, thereby making that game now worthy of my time.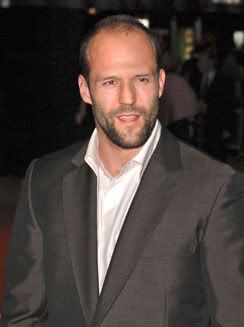 It keeps me from reading the latest Entertainment Weekly, which just gave Battlestar Galactica an "A" rating, and a glowing review: "BSG is in every sense a spectacular blast." Why of course it is. Right, Cara?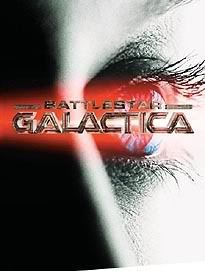 It keeps me from having a fridge stocked with organic skim milk & mini Cokes.
It keeps me from hearing Kelly Clarkson's "My Life Would Suck Without You."
It keeps me from tending to the pile of laundry that is quickly reaching the ceiling.
It keeps me from personal hygiene. Ahem.
It keeps me out of the loop. I feel so detached, y'all.

But I'm better. Two doctor appointments, one CT scan (complete with contrast dye, intravenously), and a bag full of medication later, and I'm starting to see the light...without having to put a pillow over my head.

Bear with me y'all...another new episode of my beloved show airs tonight, I have to check on Kat, respond to 53 e-mails, throw away the latest issue of People (blah, ad nauseam), plan, prepare, and clean for Libbey's two parties (yes, two--more on that later!), hang out at my favorite blogs, clean some more, and start reading my latest YA novel, Envy, by Anna Godbersen (the third in the Luxe series).

And I just totally gave myself another headache. I'm quite certain Calgon is calling my name, and doggone it...I am answering.


*Thanks for the calls and e-mails inquiring about my absence...Heather K., Heather B., Denise, April, Kristen, my Mommy Blabbers, and others I'm probably leaving out. (And I'm clearly too lazy to link all of you.) I feel loved. Also, a big HEY and THANKS to one of my lifelong friends, Abby Sanders Hunt...who does not blog but who worried about me via Facebook. Love you, Abby! Facebook is the best, huh?