Let's have some fun with yet more randomness from Lula, shall we? This one's a bit different...

Obsessed With...

Ginormous, gunmetal grey hoop earrings. Purple, dark teal, and all shades of grey for fall. The song, "She's My Ride Home," by Blue October.


Happy I Bought...

Cargo's "Louisiana" blush, a fabulous $5.05 shirt at New York & Co., and a pumpkin spice latte...all this past weekend.


Necessary Extravagance...

The perfect haircut, brow waxing, and Prevage Eye Cream.


Dreaming Of...
A National Championship Title for my Bulldogs!



And finally getting a tattoo. You & You, are ya hearing me?


Listening To...
At this very moment? Paramore. Right before that, Blue October. Up next is Gomez ("Notice" is a very swell song, just so y'all know).


Dropping By...

The bank tomorrow, to clean out our safety deposit box, its contents to be immediately placed in a new storage system. Boring, I know.


Wishing For...
These shoes by Kate Spade:

Also wishing big for a serious, base-booming sound system for my MomVan, so I can blare Trick Daddy's "Let's Go" whilst driving past cows, corn, and tobacco. (It's crunk rap with a sample of Ozzy's "Crazy Train." Seriously awesome, y'all..it makes me very happy.)
Driving...
Myself crazy, trying to accomplish a hundred things in a mere 16 hours. I think I need wine.

Speed Dialing...
Sunshine, so we can finish our conversation from this afternoon, sans children, necessary errands, and the pressing demands of so on and so forth.


Addicted To...
Pop culture and other such nonsense, Sausage, Egg, & Cheese Toaster Scramblers, Peanut M&Ms, journaling, my iPod playlists, back porch dates with my husband, and learning.
Carrying...
Nothing currently. But when I leave the house, a teal bag that contains my wallet, cell, planning calendar, antibacterial wipes, gum, Aveda hand cream, and about 9 different lipsticks/glosses. (Yes, I need that many in one purse, before anyone says anything.)
Can't Stop Watching...
Um...nothing as of now. I'll answer this again when Lost returns to fill my life with joy, in early 2009. I am excited about Fringe, which airs tonight on Fox. Y'all know me and Sci-Fi deliciousness. And my DVR is taking care of the first seasons of 90210 and True Blood. But none of these are Lost. Nope. Sigh...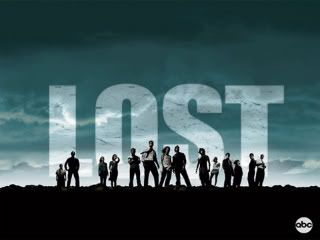 OK, your turn...share a bit...what are you obsessed with? Dreaming of? Listening to? Wishing for? Can't stop watching?