In the past week I have had not one, not two, not three, but seven different grown women confide in me their love for a fictional man.

Give y'all three guesses and the first two don't count.

Oh, Stephenie Meyer...look what you have wrought. Happily married women are falling gushily and mushily in love with one Edward Anthony Masen Cullen, and feeling zero guilt about the whole scenario. I don't know what it is about this particular week...budding anticipation for the movie release on November 21? A secret "We Heart EAMC" society I am unaware of, with the sole purpose of spreading the Edward love these past few days? A full moon? The last few days of summer?

I refuse to out each person who has breathed the words, "Can I just say that I'm totally in love with Edward?" OK, so I'll make a few public. Some are family members (ahem--Mandy!), some are bloggy pals who've just discovered the scrumptious goodness that is Twilight, (cough-cough, Stephanie, among many others!), and quite a few are "real life" friends of mine, living here in my little mountain town. My (many) copies of the books have made their rounds in Lee County.


With every confession of undying devotion to one Edward Cullen, the inevitable is always asked of me: "Is it pathetic that I'm in love with a fictional character?"
My answer? Of course not! We all love Edward. We love Bella, too...but Edward is the man. Our man. It makes me happy that so many are passionate about him. Yeah, I said passionate...it is Edward I'm talking about.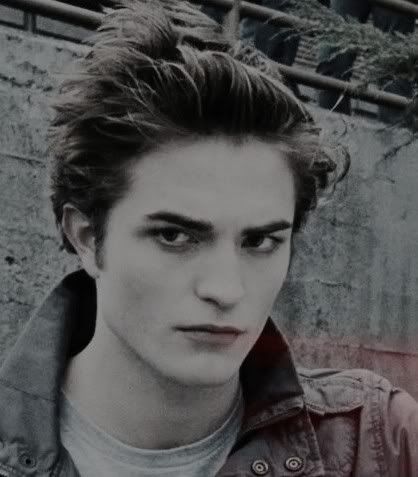 I've said it before and I'll say it again...if you haven't devoured the Twilight Saga, what on earth are you waiting for? And Kathy...I'm looking at YOU, my dear.
--------------------------------------------------------------------------------------
Edited 9:37 AM, Eastern time:
I have a friend who has been reading my blog for ages. She lives in my town & is one of my closest friends. (Our daughters have been BFFs since they were 2!) I just want to state--for the record--that TODAY is the very first time Lacey Edwards Fischer has ever left a comment on Lulaville.
Thanks, Lacey...and all it took was Edward to draw you out. I'm not the least bit surprised!