Dear God,

I know You have a lot to tell me, and I'm almost ready to listen. But can I go first? Thanks.

My house is a wreck. Even after days of cleaning, it's still a wreck.

My elliptical has dust on it.

This whole week is booked solid. Especially Tuesday & Thursday.

I drink too much coffee, right?

My closet resembles a landfill.

Despite repeated cleanings, I have a mineral deposit in my toilet. Or is it something toxic?

Why does Caroline refuse to potty on a regular basis?

The living room rug needs to be shampooed. It's not supposed to be spotted.

Are all these politicians grating on Your nerves as much as mine?

What is that smell in my fridge? Am I gonna have the clean out the entire thing?

If the Mr. Clean Eraser is so Magic, why won't it scrub my shower floor by itself?

I found a cobweb at the top of the staircase. It is not a Halloween decoration.

When will I ever get around to refinishing those side tables for Scott's "Man's Room?"

Do I really have to till up my garden, put away all my pots, and pull countless weeds? Maybe a disheveled-looking yard is chic this season. Let's take that and run with it.

The basement is a nightmare. Let's just not go there. Ever. (Except to get the Schwans goodies out of the freezer.)

Why am I so tired? Wait...I just reread all of the above. Now I'm exhausted.

I. Can't. Do. It. All. I want to, but I can't. Somewhere along the way I've lost my Wonder Woman cape. And Wonder Woman figure.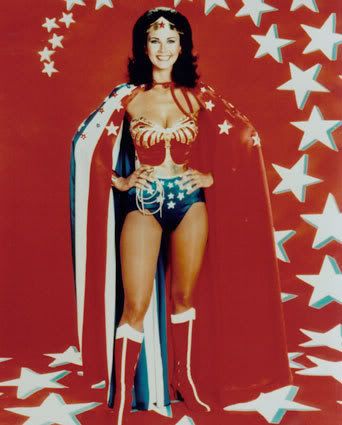 But I don't want to complain. I have my husband, my girls, my family and friends, my health, a roof over my head, and blessings too numerous to count.

Sigh...

OK, God...Your turn...I'm listening.

Cast your cares upon Me, Leigh Anne. Because I care for you. It's really not about you. I know at times you'd like it to be, but it's not. It's about Me. I'll deal with the rest. Oh, and I never asked you to be Wonder Woman. I just ask you to trust Me.
I love you for eternity,
God



And this is exactly why I love Him.