Dear Entertainment Weekly,

Thanks for fulfilling your title, as you have certainly been entertaining reading. I've been a satisfied suscriber for quite some time now. Each week I look forward to finding a new issue in my mailbox, faithfully setting aside quality reading time for you and your sister publication, People. It was with great pleasure that I found, upon returning from my beach vacation, your "New Classics" edition, which featured 1000 of the best movies, TV shows, books, albums, and more of the last 25 years. Be still my beating heart! I could hardly wait to peruse your pages to see if my favorites matched yours. For starters, you had one Buffy Summers pictured on the cover...so far, so good! I dove right into the issue, beginning with your silver screen picks.

Number two on the list of the new classic movies was none other than my beloved Lord of the Rings Trilogy. Spot on, EW!


Other favorites of mine making the movie list included When Harry Met Sally, The Breakfast Club, The Sixth Sense, Pretty Woman and Clueless. But where, might I ask, was The Goonies? Steel Magnolias? I'm just sayin'.

Moving on to the top 100 new classics in the world of television, I found myself squealing out loud upon discovering your number eight pick: Lost, described within your pages as, "one of TV's most tantalizing, labyrinthine, frustrating, and imaginative dramas." Darn right it is!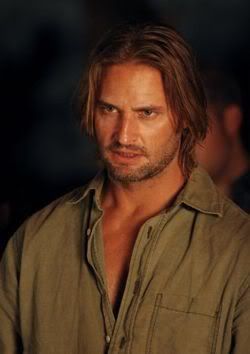 Sawyer...swoon! He is altogether delicious. Just so you know.

I wholeheartedly agree with Lost's presence in your Top 10. I also agree with Sex and the City being number five, The Cosby Show at number seven, and Friends at number nine. But here's where I broke out my happy dance:


Buffy The Vampire Slayer, as the number ten choice!!! Yeah, y'all so got this one right. And your tribute? "Few would have guessed that such a toothless, one-joke movie would inspire such a brilliant, layered series. By turns scary, romantic, funny, and heart-breaking, Buffy proves that a show about teens need not alienate older viewers." Yes, EW...you are most definitely correct. Let's not forget Spike is my most favorite vampire ever. (Those trim, hard-bodied, pale, Goth-rockers get me Every. Time.)

Shout-outs were also given to a few of my other all-time favorite series: Star Trek: The Next Generation (we nerds are onto something good!) ranked number 24, CSI came in at number 35, and the fabulous hour that was Moonlighting found itself at 54. Also, my newfound love, Battlestar Galactica (go 'head Sci-Fi nerds...get your glory on!) was given placement at number 59 and my all-time favorite comedy, Designing Women, barely made the list at 95. (This is a travesty to me, but I won't dwell on it.) Thanks, EW, for reconfirming my stellar tastes in television. To say I feel validated is putting it mildly. (But where was Doctor Who? No mention of it at all? Lame, EW. Is it because Who isn't a "New Classic," given that it's been around since the 60's? That better be the explanation.)

Now we turn to the world of music, and it's no surprise that I didn't agree with over half of your top 100 picks. Contemporary Christian artists were completely ignored (no shocker there--one day the world will discover the genius of Watermark, dc Talk, Rita Springer, and Chris Rice), as were albums by more of my personal faves, Alison Krauss and Union Station, the Indigo Girls, Harry Connick, Jr., Lenny Kravitz, and Garbage. I dig me some Prince, but no way should Purple Rain be the number 1 new classic. Come on, EW..."Darling Nicky?" Are you kidding me?

Happily I found albums by U2 listed more than once (Achtung Baby at number 3, Joshua Tree at 63--don't even get me started), and my man Paul Simon's Graceland was rated number 8! Props to y'all for recognizing De La Soul's 3 Feet High and Rising (number 22), Life's Rich Pageant by R.E.M. at number 32, and Coldplay's melodic "A Rush of Blood to the Head," at 49. And then there's The Cure's Disintegration being revealed in the number 14 position. Yes, yes, yes--this album guided me through the murky waters of adolescence...I still carry its torch.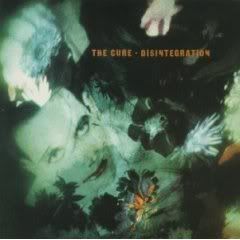 But...
Why, oh why was Jeff Buckley's magnificant Grace far down the ladder on the number 82 rung? So, by Peter Gabriel only impressed y'all enough to reach number 88? Oh, but no! I must protest! This is me. Protesting. Yep.

My initial happiness, fueled by your choices in movies and television, began to wane upon going through the list of musical acts. Honestly, though, I wasn't terribly surprised, as media darlings such as Notorius B.I.G. (may he rest in peace), Beyonce, Mariah Carey, and Beck all had high-ranking albums. I expect this from you industry types who continually heap praise on whomever y'all think we listeners need to be digging at any particular time. Everyone's a critic and I'm no exception. It's just that I think I'm right and you're wrong. I say this lovingly, EW...I'm not ready to break up. Yet.

I continued reading, turning to the section featuring the 100 books deemed New Classics. And there I stopped cold...dead in my tracks...unable to read, much less take a deep breath. Fire burned behind my eyes and I know my heart stopped just a moment. I'm not exaggerating y'all. ('Cause really--I never exaggerate. Never.) Entertainment Weekly, you've got some serious explaining to do...
-------------------------------------------------------------------------------------------------
My ire continues tomorrow...come back for the rest of my open letter to Entertainment Weekly. It gets a bit ugly, as a word of warning. A southern belle's wrath? Yeah, it's real.

*Heather and Kelly, have you made it this far? Sorry--this happens to be a long one, girls!